Sleep Tite Mattress Pad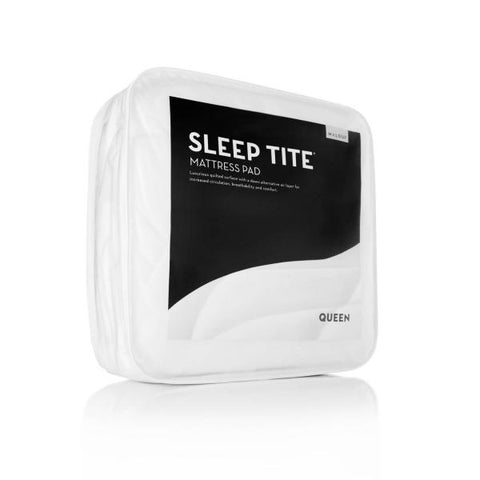 The mattress pad features a down-alternative Gelled Microfiber® fill that creates a passage for air and adds a layer of comfort. A luxurious damask stripe surface with box stitching adds appeal and maintains consistent padding dispersal. Also included is the universal fit elastic that ensures a secure fit for mattress depths of 6"-22".
NOTE: This product is being discontinued. Limited inventory currently remains. Please call for availability.
Wholesalers: Please
login
or call us at 800-877-4667 for wholesale pricing.
---
Mattress Pads
Retail Price
Twin
39" x 75"

$41.99 ea

Twin XL
39" x 80"

$43.99 ea